The Capture system PONO TOUCH has an extended through the touch display
functions. It can have 10 different players over a password
manage your own area. Each player has 1000 groups of 640 each
Combinations available.
Functions capture Pono Touch
1. Input switch
.   0-9 und A-H
.   group < > von 00 bis 99
.   Set next  >
.   Set prev <
.   Set Save
.   Fessel
.   Tacet
.   Tutti
.   Crescendo
.   Comb.Zerol
2. Eingang Registerwippen (Taster)
.   64 Registerwippen
3. Crescendopedal  mit 64 Stufen
4. Display
6. Ausgang Registermagnete 64 Stück
7. Touch Display
8. Ausgang Datenübertragung zum Koppelmodul Leon
TOUCH DISPLAY Functions
Start Display: l Date,  clock,  Player S0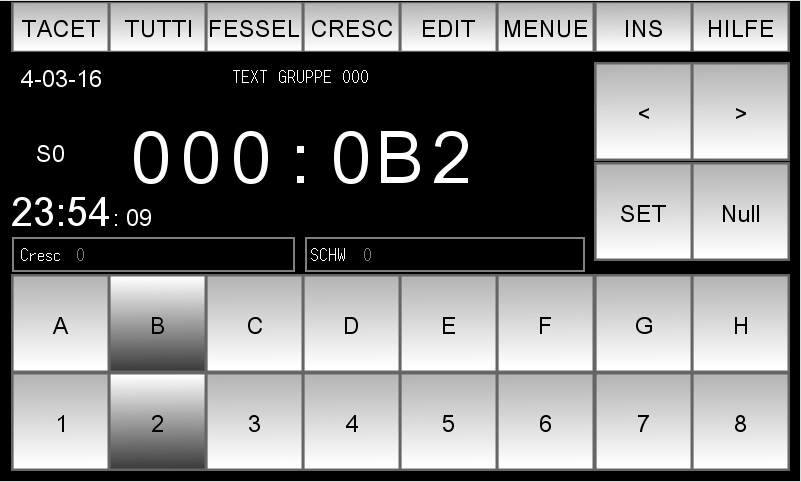 .
Function: INSERT  each combination can use a Insert  shown as *
.
Function EDIT: For each group a text can be entered, it is displayed above the combination
.
Function HELP: behind each key is a help text (description of the function) deposited
.
Function MENUE: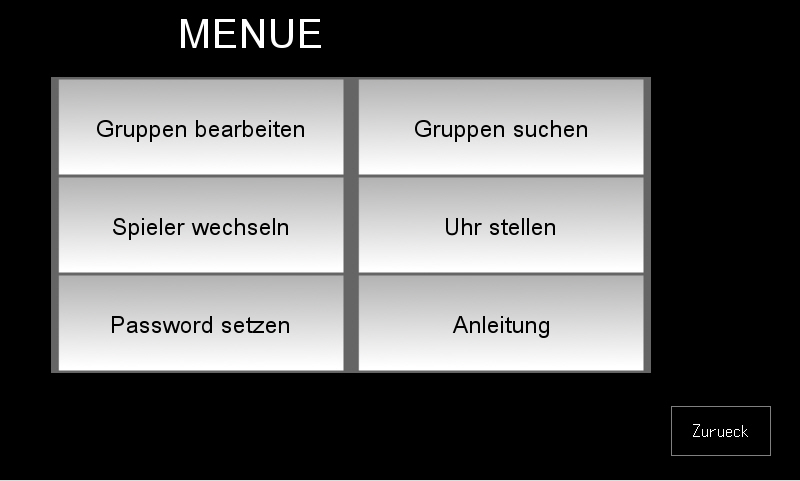 .
Funktion GRUPPEN BEARBEITEN:  copy and delete of combinations
.
Function GRUPPEN SUCHEN: With the full-text search, the texts become the individual groups
displayed. If you enter a text, only the groups with the selected text are displayed.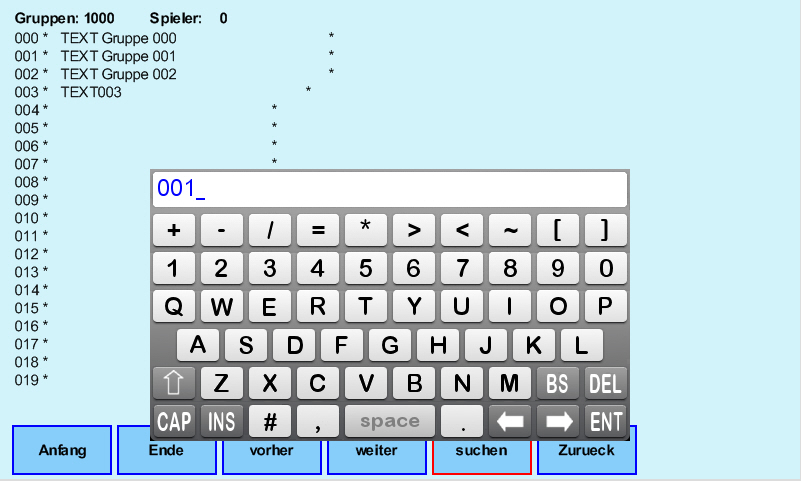 .
Display after input "001"
.
Function PlayerChange:  Change between player 0-9 after entering password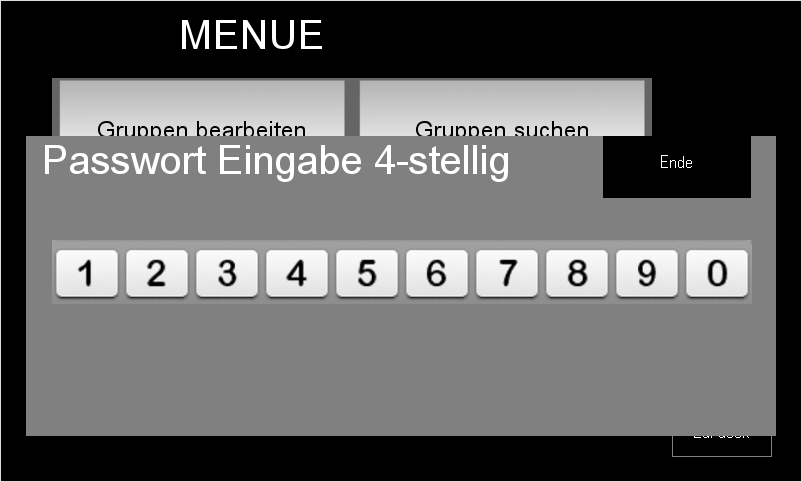 .
Function PASSWORD:  Manage the passwords for the players 1-9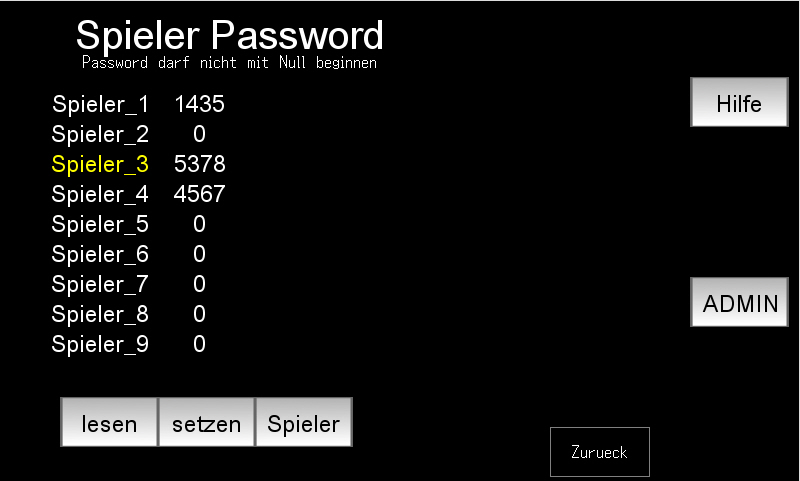 .
Function Manual: the operating instructions are stored and can be browsed through
.
Function Clock:  set date and time